Why Choose Us?
---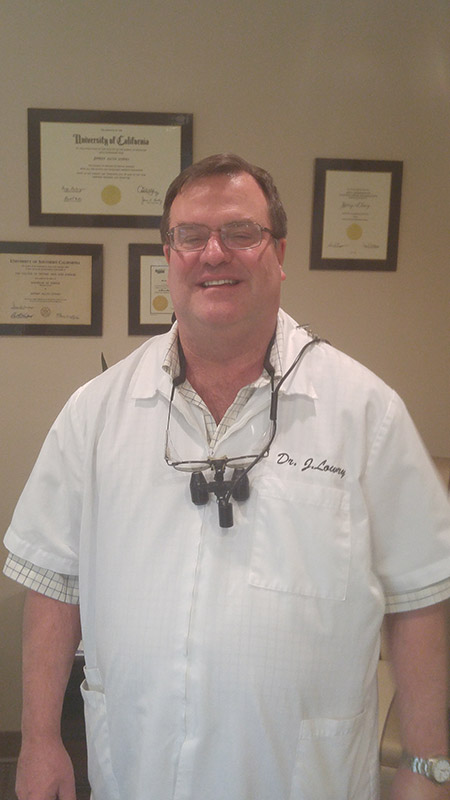 Jeffrey A. Lowry, DDS
Dr. Lowry graduated from UCLA in 1986 with his Doctor of Dental Surgery (DDS) degree. Prior to dental school, he had attended USC, earning a Bachelor of Science degree in biological sciences. He continues to advance his knowledge of dentistry with frequent continuing education courses, and has completed many mini-residencies over the years. Dr. Lowry is also a member of the American Dental Association. As a dentist, his goal is to provide excellent care in a calm, relaxing manner. He values patients' personal schedules and prides himself on his ability to keep appointments on time without rushing patients. Dr. Lowry believes in educating all patients on achieving optimal oral health. In addition to a passion for dentistry, he enjoys traveling and learning more about history.
Meet Our Team
Our friendly team of dental professionals is dedicated to providing personalized, high-quality dental care and patient education. We work hard to provide a comfortable environment at our office, and take the time to get to know you, offering 1-on-1 care to meet your needs. We invite you to visit or call us at 951-263-7001 to learn more about dental care in Riverside, California, and to make your appointment with Dr. Jeffrey Lowry. We are eager to meet you!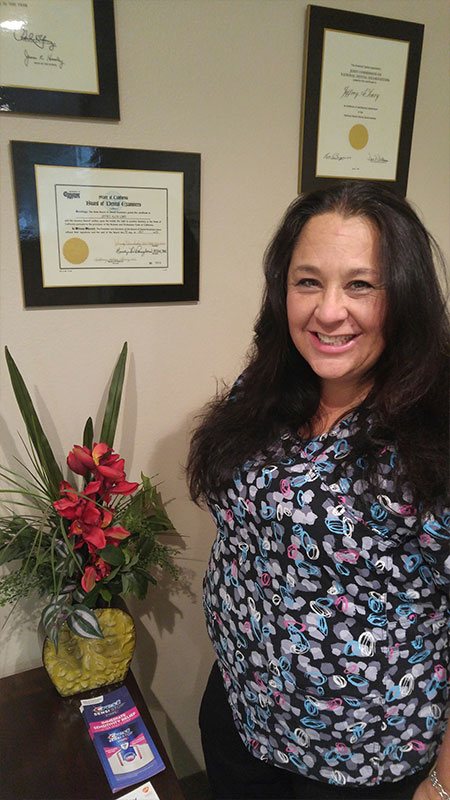 Tamara – Front Office
Tamara has over 32 years of experience in dentistry. She attended Cypress College to earn her associate's degree, and graduated from dental school in 1985. She enjoys working with people and seeing their confidence grow as they begin smiling again. Tamara works hard to provide dental education, and treats each patient as she would her family. She is very committed to helping patients choose the financial options that best fit their budget. Though she finds every aspect of working in our dental office to be very rewarding, Tamara's favorite part of our practice is the compassion and individual care we provide – taking the time to treat others as we would want to be treated and making care and compassion our number one priority.Tamara has 3 beautiful daughters and 2 grandchildren.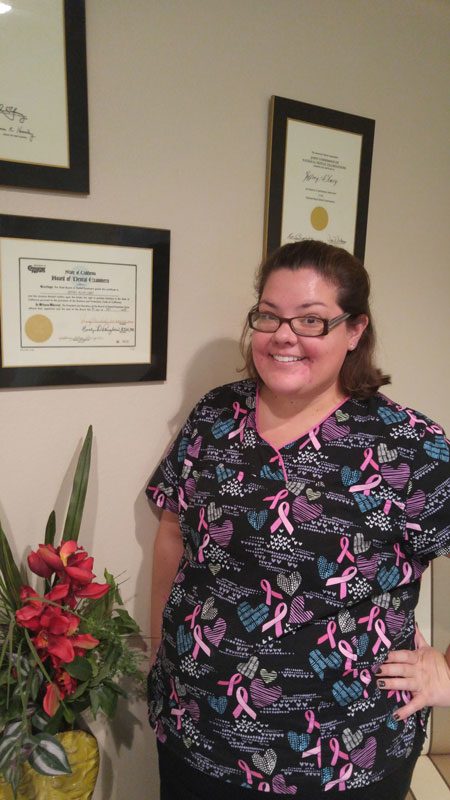 Amanda – Back Office Assistant
Amanda enjoys being part of a small practice with close, friendly patients and coworkers. She works hard to stay a step ahead of our dentist so that he can focus on his time with our patients and give them his full attention. Amanda is also certified as a registered dental assistant.Outside of the office, Amanda enjoys scrap-booking and river trips with her family and friends.